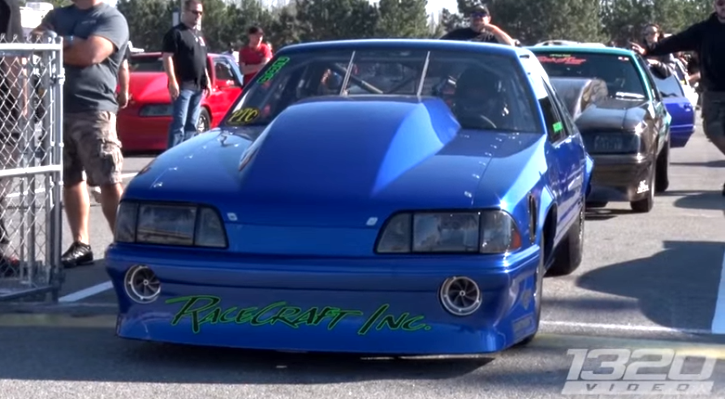 Nasty Fox Body Mustang at Lights Out 7!
The Fox Body Mustangs have always been very common at drag racing events and here we have Josh Klugger's Twin Turbocharged Ford Mustang doing some awesome 3-second 1/8 mile passes during the qualifying rounds at Duck X's Lights Out 7.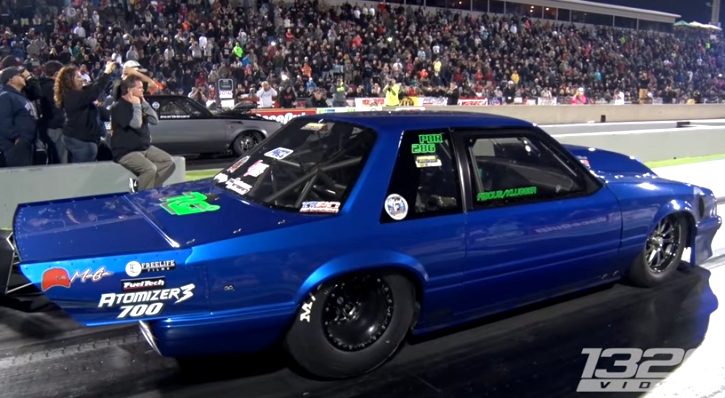 Powered by a Proline Race Engines built 526 cubic inch V8 with FT500 system by Fuel Tech, boosted with a set of Precision 102mm turbos and backed by a Turboglide transmission Josh's Fox Body Mustang rocks a pretty cool combo.
Check out 1320video for more details and action from the drag strip. Watch, Enjoy & Share!
More Drag Racing on Hot Cars: Nitrous Breathing Fox Body Mustang "Lucifer"