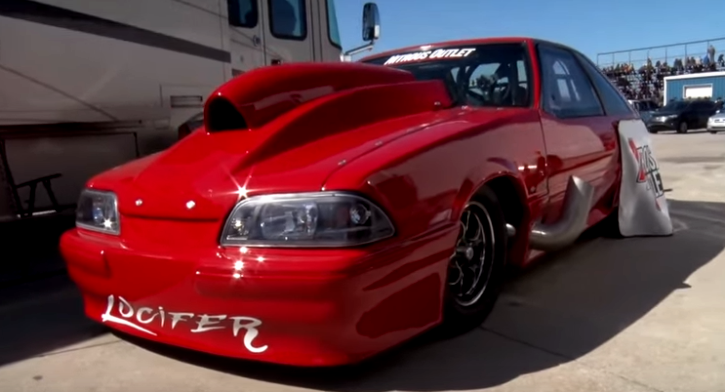 The Lucifer Mustang at Conquer The Concrete!
If you are into monstrous drag cars screaming down the race track and you are a Ford guy, most probably you share our passion for heavily modified Big Block powered Fox Body Mustangs and if that's the case you gotta see this Nitrous fed Red animal.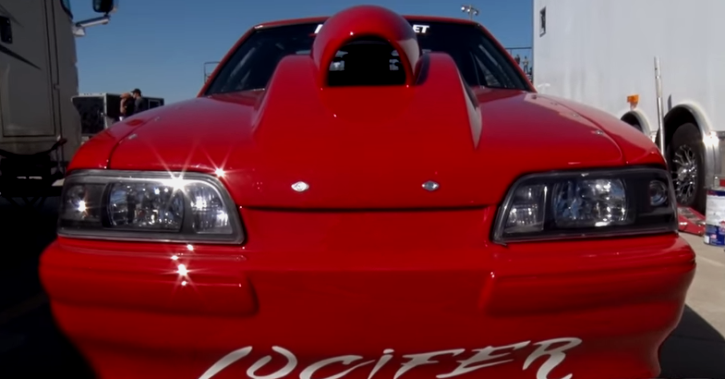 Started life as a 1993 Mustang GT today the Lucifer sports a Big Block Ford motor with fuel injection set up linked to Powerglide tranny. The owner shares he shoots as much as 900hp Nitrous and although the Lucifer Fox Body Mustang was only running on about 400 he still did some awesome passes during the No Prep drag race at Thunder Valley Raceway.
Check out the 1320video to see the Lucifer Fox Body Mustang in action!
---
Did You See Roger Miller's 347 Stroker Fox Body Ford Mustang Video Yet?
---
---

---