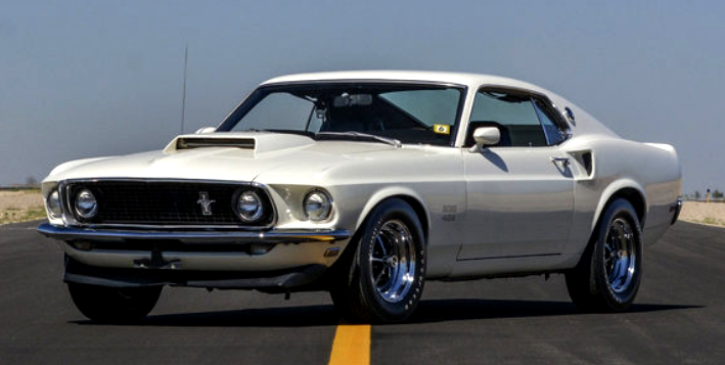 Unrestored Mustang Boss 429 in Top Shape!
Wearing its original Wimbledon White paint, with all the chrome & trim looking perfect and sitting on the factory correct Chrome Magnum 500's wrapped in original F60-15 Goodyear GT tires this 1969 Ford Mustang has immaculate appearance and certainly is one of the best Boss Nine Mustangs in existence.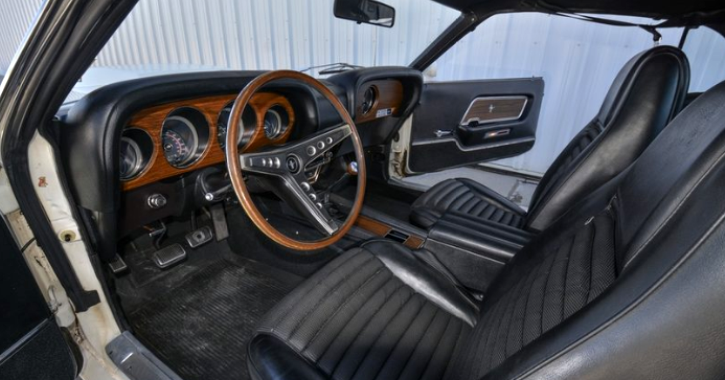 Inside this Mustang Boss 429 everything looks like new and the stylish Black Deluxe interior add even more value to this spectacular time machine. The fully matching numbers semi-hemi motor with 4-barrel Holley carburetor rated at 375 horsepower attached to a 4-speed transmission of this muscle car is extremely well preserved as well and rebuilt with factory correct components.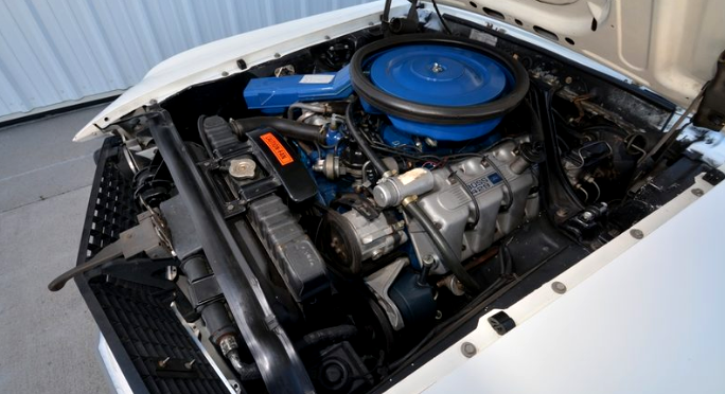 Formerly owned by Colin Comer, part of the Wayne Schmeeckle's classic car collection and very well documented this never restored 1969 Mustang Boss 429 with Kar Kraft number 1950 estimated value is $350,000. Check out the video brought to you by Mecum Auctions to see more of this iconic muscle car.
Watch, Enjoy & Share!
More on Hot Cars: 1969 Mustang Boss 429 from the Brothers Collection