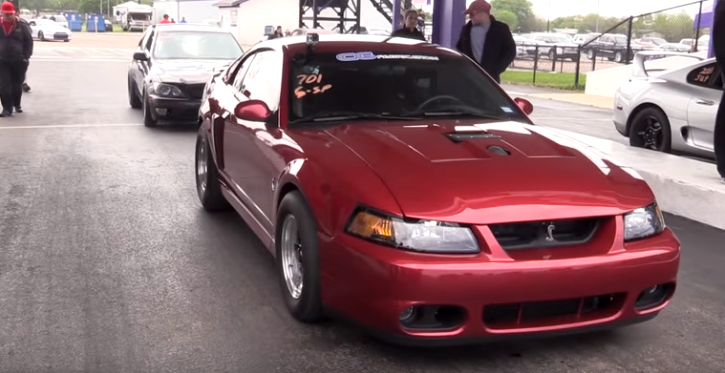 Turbo Cobra Mustang Drag Racing!
Here is a nasty looking turbocharged Cobra Mustang running impressive 9 seconds at the 1/4 mile. Controlled by a built T56 6-speed manual transmission this beast rows gears and rules the drag strip.
See the video brought to you by BigKleib34. Watch, Enjoy & Share!
More Drag Racing on Hot Cars: Turbo Mustang Cobra "Boost 12" Wins Small Tires