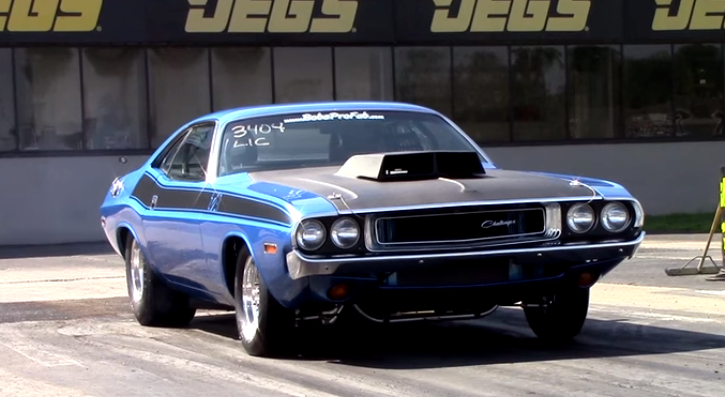 T/A 1970 Challenger at National Trail Raceway!
Not sure whether this stunning B5 Blue 1970 Dodge Challenger is a real Trans Am race car and can't tell you what's under the hood, but one thing is for sure, this is a hell of a Mopar muscle car running 9 second 1/4 mile passes at 138mph at the National Trail Raceway in Ohio launching with the front wheels up in the sky.
Check out Wrench Moran's video. Watch, Enjoy & Share!
More Drag racing on Hot Cars: Procharged Dodge Challenger Runs 6 Sec at 200mph