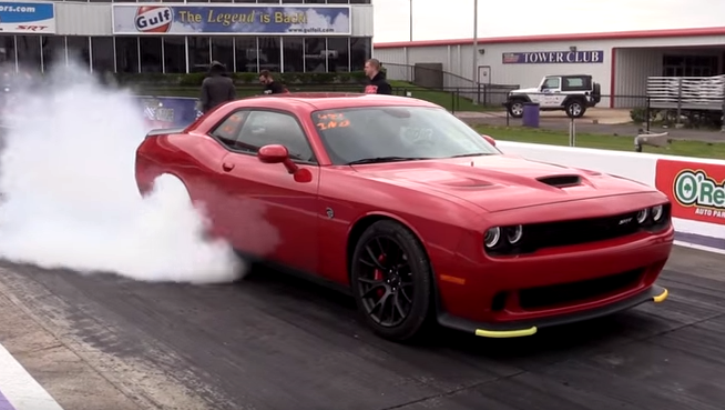 10-second Challenger Hellcat!
Some of the fastest street cars on the planet compete at the Texas' Premier Automotive Performance event and here we have a brand new Dodge Hellcat Challenger caught on camera while drag racing with other modern muscle cars as well as imports.
Check out BigKleib34's video. Watch, Enjoy & Share!
More Drag Racing on Hot Cars: 9-second Dodge Challenger T/A