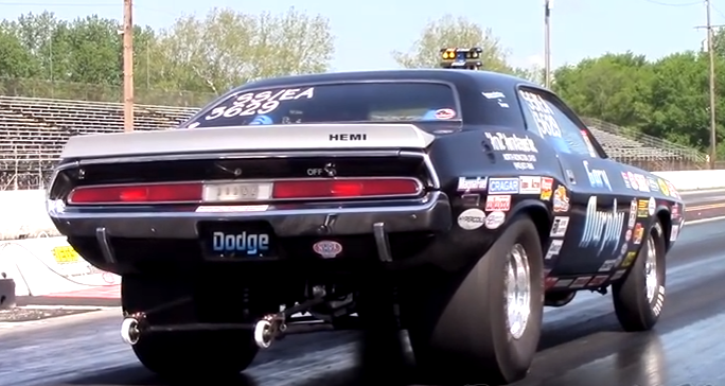 9 Second Dodge HEMI Challenger!
Not a fan of Pro Touring and over the top custom built muscle cars? Well this bad to the bone HEMI powered Dodge Challenger drag car might be just what you love. See this Mopar launching with the wheels up and running the 1/4 mile for 9 seconds at the National Trail Raceway during the Chrysler Power Classic event.
Watch, Enjoy & Share!