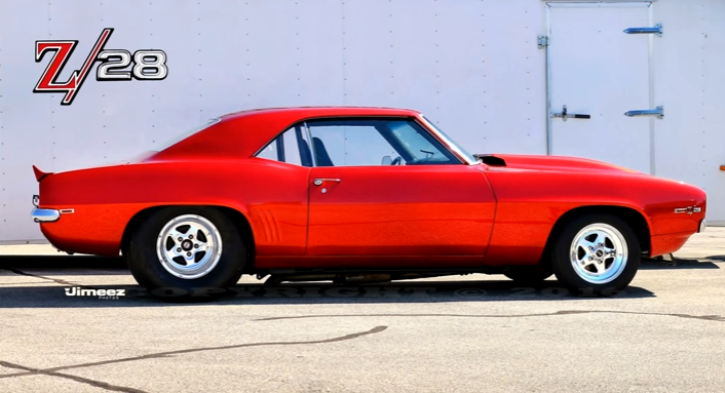 1969 Chevy Camaro Old School Style!
One of the most beautiful muscle cars of all times sprayed with fabulous Chameleon paint powered by a 383 cubic inch small block V8 running on big tires, this 1969 Chevy Camaro Z28 defines the Pro Street muscle cars from back in the day.
It doesn't run as fast as other highly modified 1st generation Camaros we are use to see at drag racing events, but you have to keep in mind that there is no blower, turbos or nitrous, just an old school style Z28 Camaro street car, which is all about the looks.
See James Hrovat's video from Byron Dragway. Watch, Enjoy & Share!
More Drag Racing on Hot Cars: Street Legal 1969 Camaro Wheelstander