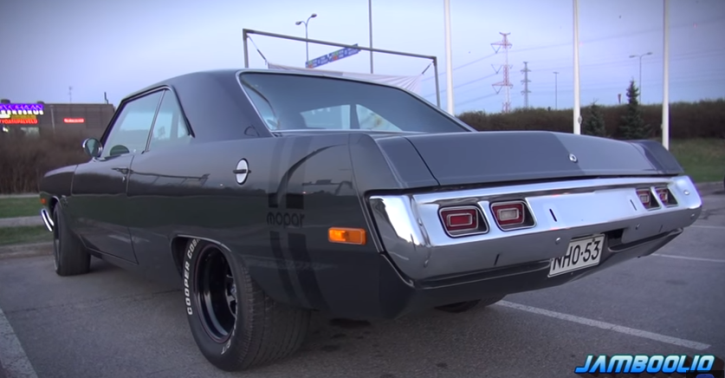 Bad to the Bone '73 Dodge Dart!
Here is a cool 1973 Dodge Dart Swinger spotted in Finland doing what Mopar muscle cars do best: It looks nasty, sounds mean and has no mercy on the tires. The power comes from a 360 cubic inch Small Block V8 engine with Xe286H cam, heads from Edelbrock and TTI headers.
Check out Jamboolio's video to see this Mopar doing awesome burnouts. Watch, Enjoy & Share!
You Might Also Like on Hot Cars: Dodge Dart Pearl Harbor Tribute