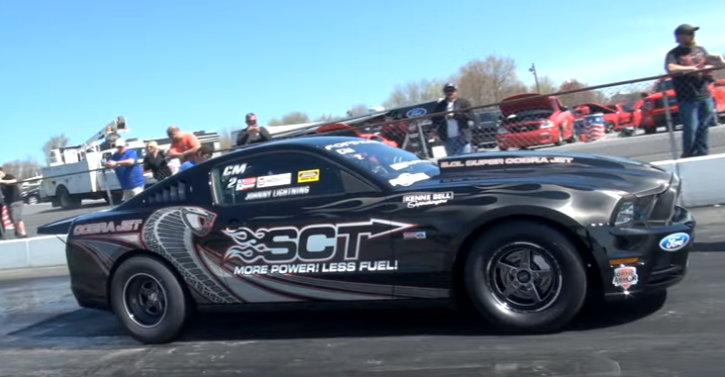 Watch Johnny Lightning Mustang in Action!
The JLP Racing built Super Cobra Jet Ford Mustang powered by a Kenne Bell Supercharged 5.0 liter V8 Coyote motor did a 7-second 1/4 mile pass while testing before the event. One awesome score for the Johnny Lightning drag team considering their Mustang is running on supercharger only.
Check out the video to see the action and don't forget to smack the Share button below!
More Drag racing on Hot Cars: Brutal 8-second Coyote Ford Mustang