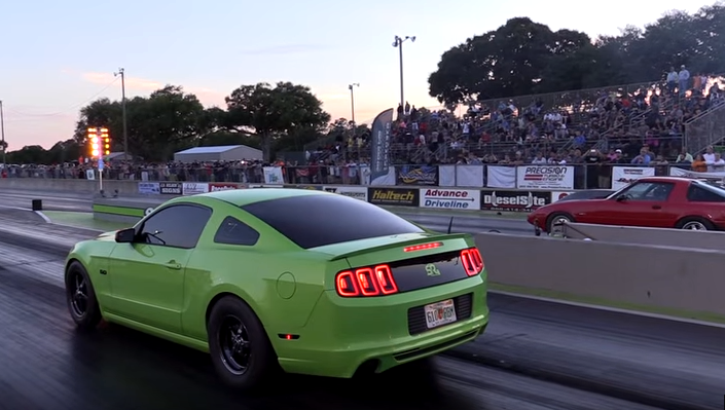 Pro Street Turbo Mustang 5.0 Drag Racing!
If you are tired of the LS crap and wanna see some hard core Ford power you are going to love this Electric Green beast. The turbocharged 5.0 Coyote motor combined with nicely done set up allows this Pro Street Ford Mustang to do some awesome 8 second 1/4 mile passes at over 160mph.
Check out BigKleib34's video to see this turbo Mustang in action. Watch, Enjoy & Share!
More Drag Racing on Hot Cars: Sick Turbo Ford Mustang Wheelstander