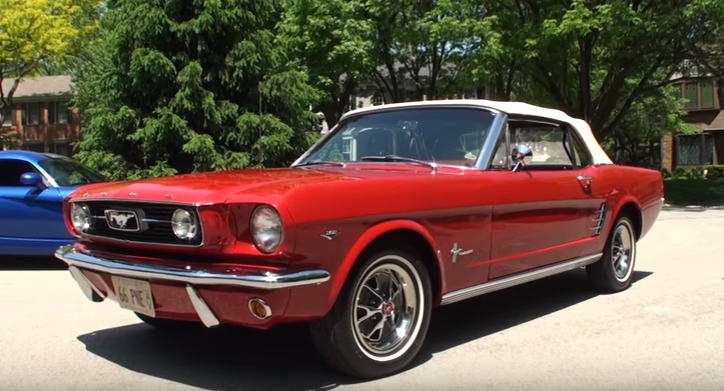 Story of One Gorgeous Drop Top 1966 Mustang!
Those of you who like their classic Mustangs as original as possible will certainly appreciate the restoration performed to this Convertible 1966. Owner of this beautiful Ford Mustang is a car collector named Ray Brownfield who has spent about 5 months to restore it.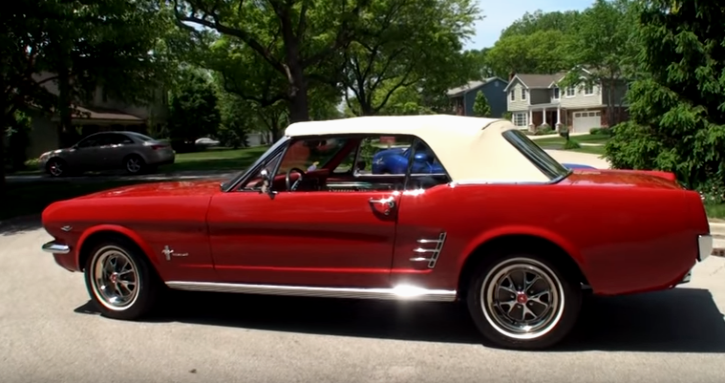 Ray has used original Ford parts only and his pony looks like it just came off the show room floor. Beautiful Red color (believed to be the original paint), power top in White, factory style interior, healthy 289 cubic inch V8 with 2-barrels, the list goes on and on and Ray's Convertible 1966 Mustang is simply spectacular.
See Lou Costabile's video for the full story of this muscle car. Watch, Enjoy & Share!
1966 Mustang a.k.a "Fat 66"