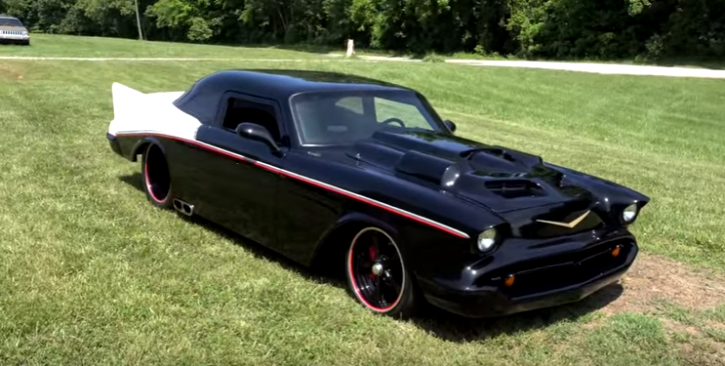 Uncommon Custom Built 1957 Chevrolet!
Quite a few well known hot rodders are involved in this radical 1957 Chevy pro street build and the combination of vision, skills and years of experience results into one very interesting hot rod. Designed by Eric Brockmeyer this all fiberglass body is built by Bryant Boats and it looks really cool.

The pro street fiberglass '57 Chevy sits on chassis and suspension from Art Morrison and packs an all aluminium Brodix engine boosted by a pair of Turbochargers and mounted to a Lenco 4-speed gearbox. The interior is also nicely done, which you will be able to see in Scottie's video.
Check it out and don't forget to smack the Share button!
Also on Hot Cars: Wicked 1957 Chevy Custom "Project Deep South"