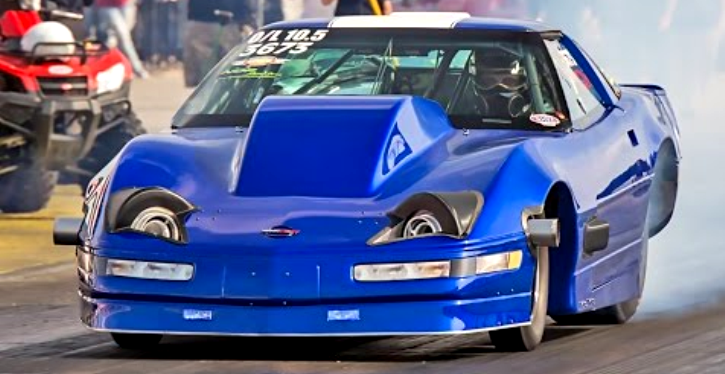 Twin Turbo C4 Corvette at Streetcar Takeover!
If you follow closely the drag racing events you have probably seen all kind of crazy turbo set ups, but this twin turbocharged Chevrolet Corvette C4 is definitely exceptional in terms of look and functionality.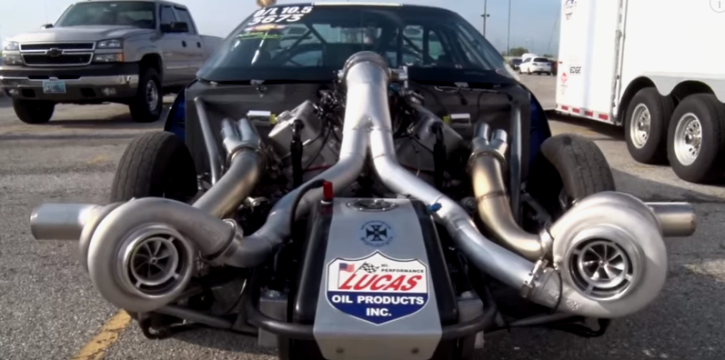 Powered by a 540 Big Block Chevy V8 motor boosted by a pair of 88mm turbos sticking out of the hood where the headlights should be this C4 Corvette got a lot of compliments for its unique appearance.
See the 1320video from Streetcar Takeover Indy. Watch, Enjoy & Share!