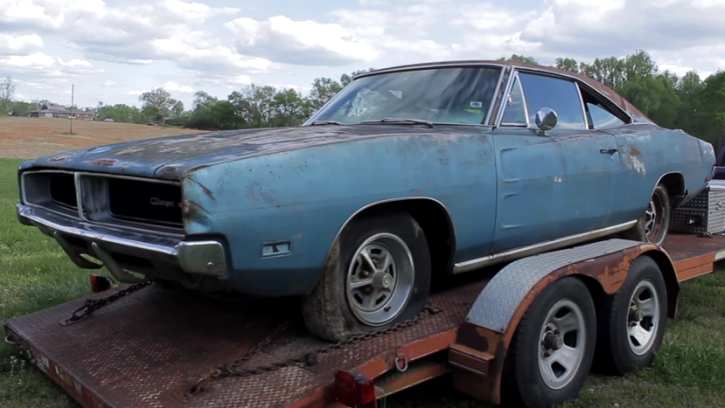 Abandoned 1969 Charger SE Finds New Home!
Abandoned in a backyard for over 20 years? Who the hell would do that to a legendary muscle car like this 1969 Dodge Charger SE? Well the more important thing is that this iconic Mopar was rescued by a true enthusiast and most probably will be professionally restored very soon.
Wearing a Metallic Blue color with Black top and Blue interior, this Special Edition 1969 Charger has Air conditioning, power windows, brakes & steering and has come from the factory with a 383 V8 motor. What would you do to it, if this Dodge Charger was in your hands?
See Dylan McCool's video & let us in the comment section know! Watch, Enjoy & Share!
You Might Also Like on Hot Cars: Mr. Norm's 1969 Dodge Charger Review