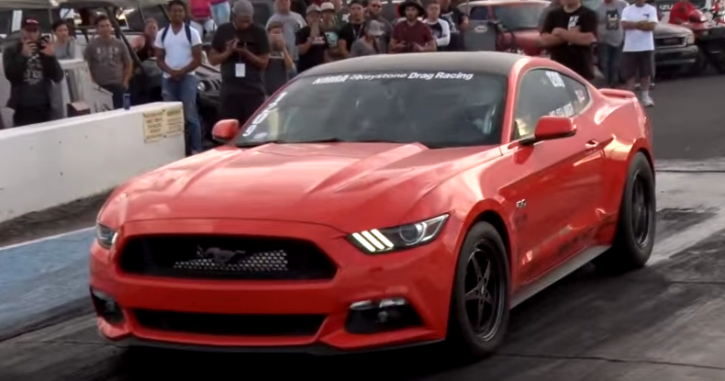 Killer Hellion Twin Turbocharged Mustang GT!
We have seen all kind of highly modified classic and modern Mustangs at drag racing events, but this Hellion Twin Turbo Mustang GT pushing over 1400 horsepower is totally badazz and on top of that is driven by a hot blonde chick.
Of course Melissa Urist is not just a random girl who likes the smell of burning rubber, she is married to the Hellion Turbo Kits owner and represents the capability of her husband company by totally dominating the strip in her Competition Orange Mustang GT.
See the 1320 video to get a piece of the action. Watch, Enjoy & Share!
More Drag Racing on Hot Cars: 8-Second Turbocharged Mustang GT Pro Street