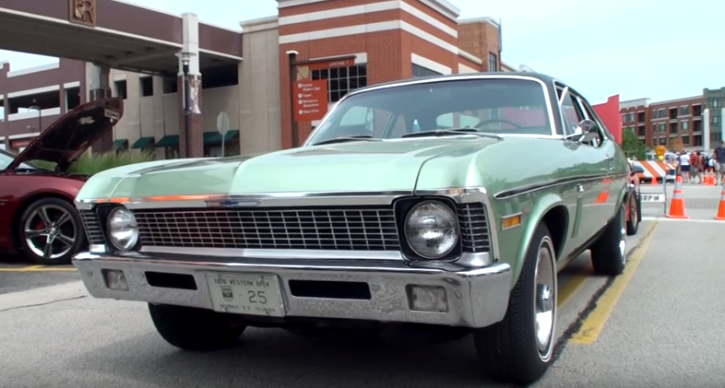 Extremely Well Preserved Chevrolet Nova!
If you are a Chevy guy or simply love the classic American cars you will be quite impressed by this untouched 1970 Chevy Nova. Being in a garage for 25 years, showing only 44 000 miles and almost 100% original this Mist Green Chevy is a real time capsule. The only thing that has been touched it's the paint.
My friend Lou Costabile caught up with Don Dames who owns this beautiful unrestored 1970 Nova and shares its story in front of the camera while at the 9th Annual Burr Ridge Car Show.
Check out the video and if you like what you see feel free to Smack the Share button below.
Don't Miss on Hot Cars: All Original 1970 Chevy Nova Yenko Deuce