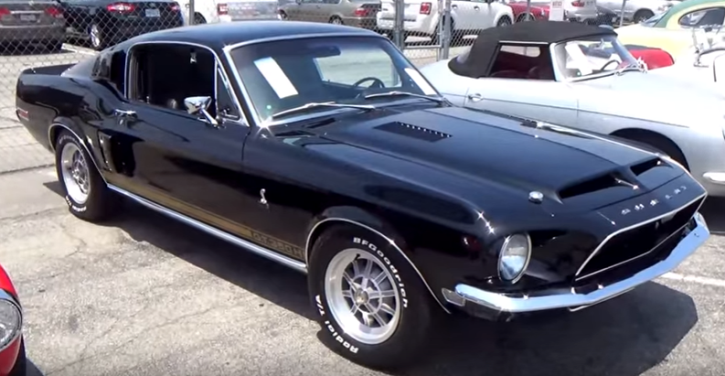 Immaculate 1968 Shelby GT350 H Rental Car!
Here is a gorgeous example of a well preserved 1968 Ford Mustang Shelby GT350 and what makes it even more special is the color combo, not very common for the classic Hertz Mustangs. The Raven Black with Gold striping looks beautiful on this 1968 GT350 H, the interior is restored with all original parts and under the hood this muscle car is fitted with a well detailed 302 V8 engine. They were asking for quite a big number for it a Auctions America and we are not sure whether this 1968 Ford Mustang found a new home, but either way it is a nice car to look at.
Check out Mustang Connection's video. Watch, Enjoy & Share!
Also on Hot Cars: 1965 Shelby Mustang Hertz Edition Test Drive & Review