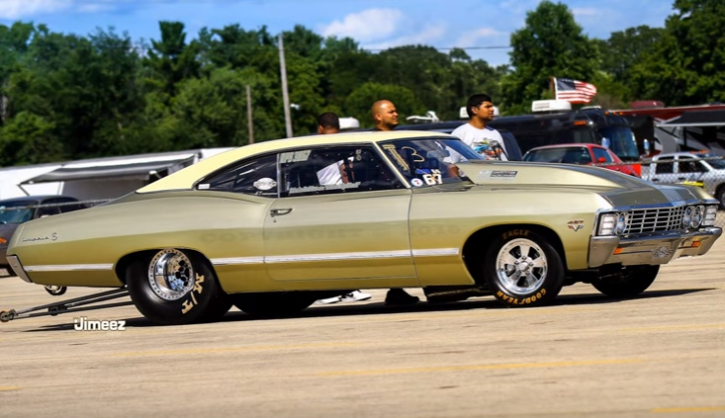 7-Second Chevy Impala at Byron Dragway!
Own by Edwin Robles a.k.a Eddie Big Block this 1967 Chevrolet Impala looks absolutely fabulous and screams down the race track like a true American muscle. Eddie's Chevy sits on Fast Forward Race Cars 3/4 chassis, sports a Jimmy Lopez (JLO Competition Engines) built 632 cubic inch Big Block V8 equipped with heads by Big Dukes, Profiler tunnel ram, 3600 stall converter. This beautiful 1967 Impala produces 1220 horses and over 850 pounds of torque sent trough a Dave Klaput Performance TH400 Transmission.
Check out James Hrovat's video from Byron Dragway. Watch, Enjoy & Share!