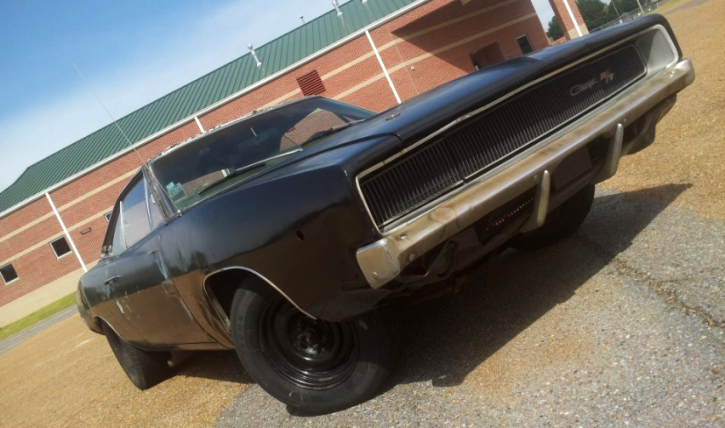 1968 Charger Melting the Tires Off!
After being parked for 25 years Father & Son have decided to wake up this Mopar beast and bring it back to life step by step. Starting with interior refreshment, some suspension work, sorting the drivetrain etc. William Willoughby and his Dad finally got to the point where this muscle car had to roar. Originally being a 440 V8 car with Automatic tranny this 1968 Dodge Charger R/T now sports a 383 cubic inch Big Block motor with 750 carburetor, electronic ignition and exhaust system by Jones Performance.
Check out the smoky burnout and don't forget to Share!
More on Hot Cars: Beautiful 1968 Dodge Charger by RPM Styling