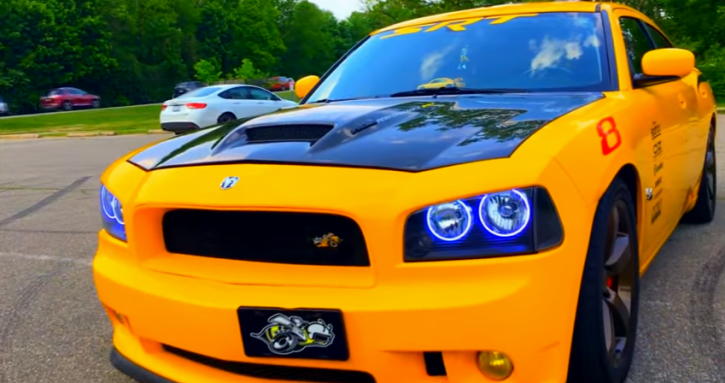 Nicely Customized 2007 Charger Super Bee!
Many of you will say that 4-door cars are not real muscle cars or that the modern Dodge Chargers are nothing like the classic Mopars and I am not going to argue with neither one of you, but this nicely customized 2007 Dodge Charger Super Bee looks really cool and packs a mighty 6.1 liter HEMI V8 engine so you might as well take a look at it.
The modified Dodge Charger "Screaming Bee" is number 771 of only 1000 produced in 2007. It features custom carbon fiber hood, front grill, halo lights and triple Bronze SRT rims. The interior is also customized with a lot of carbon fiber accents and the 6.1 liter HEMI motor is Diablo tuned and has a killer voice trough out the SLP loud mouth exhaust.
Check out this awesome video from Fioss Productions and if You Like It – Share It!