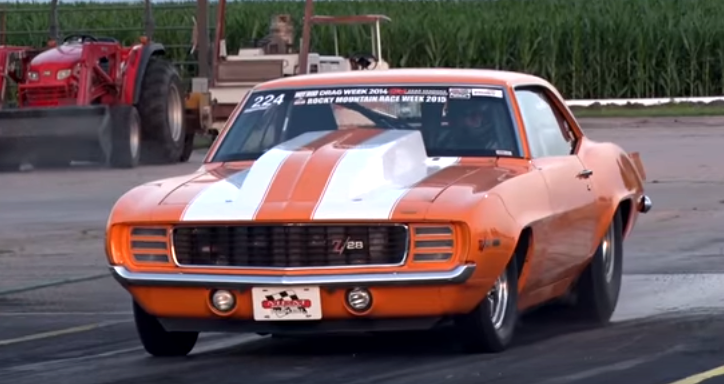 The Nastiest 1969 Camaro in Town!
Although Doug Cline says he is getting old, he is back on track with his twin turbocharged beast doing some really impressive passes at the 2016 Rocky Mountain Race Week.
Powered by a 598 cubic inch Big Block Chevy V8 motor boosted by a pair of 94mm Precision turbo units Doug's 1969 Chevrolet Camaro pushes way over 2000 horsepower sent trough a 3-speed tranny.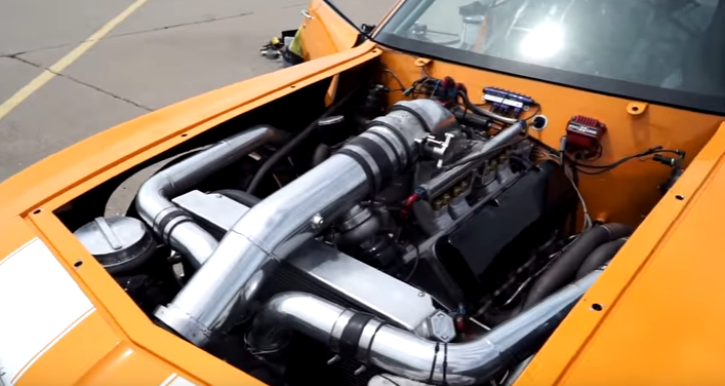 Mr. Cline has traveled 1300 miles with no trailer in his brutal 2200hp Twin Turbocharged street legal 1969 Camaro to take over the mountains of Colorado and face the great Larry Larson on the race track.
Check out the 1320video to see Doug Cline in action. Watch, Enjoy & Share!
More Drag Racing on Hot Cars: 4-Second Twin Turbo Chevy Camaro on Drag Radials