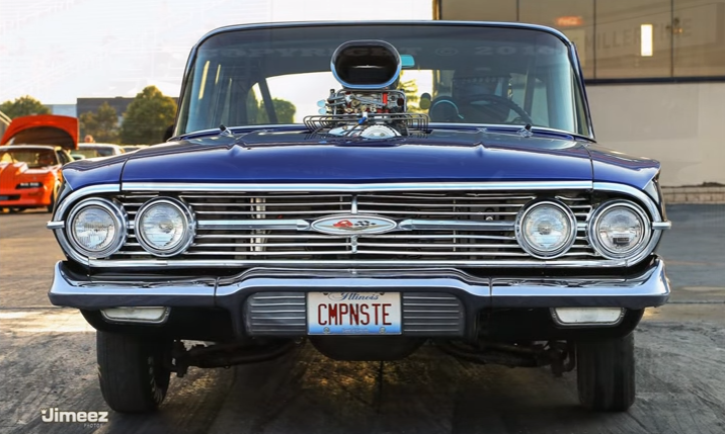 Wicked 10-Second 1960 Chevrolet Biscayne!
No matter how many twin turbocharged or nitrous breathing nasty muscle cars you have seen at drag racing events, it doesn't get much better than a classic heavy weight Chevy with show quality body work & paint and a whining 6/71 blower sticking out of the hood.
Bernie's heavily modified 1960 Chevy Biscayne sports a 496 cubic inch Big Block V8 motor with quick fuel carburetors paired with a Turbo 400 tranny and Ford 9″ rear end with strange axles built at the A-team shop. My friend James Hrovat has caught Bernie's son constantly hitting 10 seconds at Route 66.
Check out VictoryRedColorado's video and make sure you smack the Like!
---
You May Also Like the McBride Racing Built Blown Chevy Chevelle
---