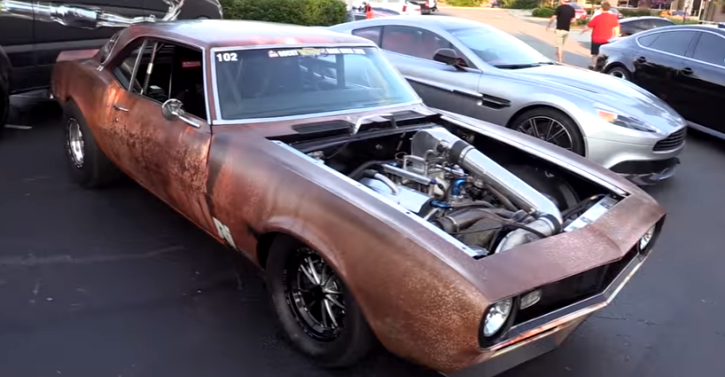 Sinister Gen 1 Camaro at Street Car Takeover!
It is time to go back to the Street Car Takeover drag racing event where the baddest fire breathing machines gathered to measure their muscle. What we have for you this time is a turbocharged Chevrolet Camaro build rocking a killer wrap, looking as nasty as it gets and pushing over 1300 horsepower allowing it to run the 1/4 mile for 8 seconds.
Check out BigKleib34's video to see this beast both at the dyno and the strip. Watch, Enjoy & Share!
More Drag Racing on Hot Cars: 4000hp Twin Turbocharged Camaro "Golden Gorilla"