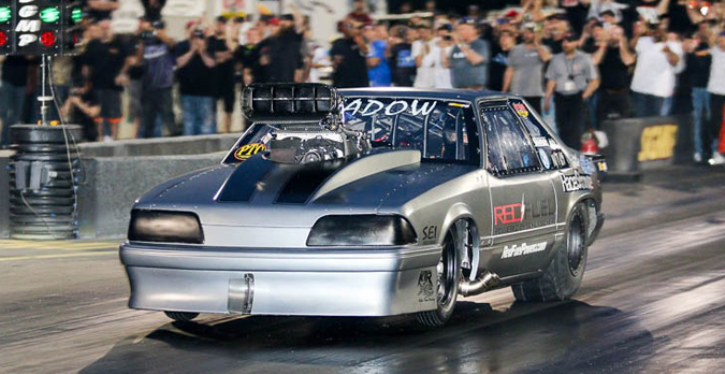 Blown HEMI Powered Mustang at Lights Out 7!
This ridiculously fast Fox Body Mustang owned by Phil Shuler is called "The Shadow" for a reason. Packing a Blown old HEMI V8 motor producing who knows how much power this beast showed up at the Lights Out 7 drag racing event in Georgia with the hard core racer Stevie "Fast" Jackson behind the wheel and made the crowd go wild by totally murdering the competition.
See the 1320video for all the action from the strip and don't forget to smack the Share button below!
More Drag Racing on Hot Cars: Turbo Fox Body Mustang Dominates King of the Streets