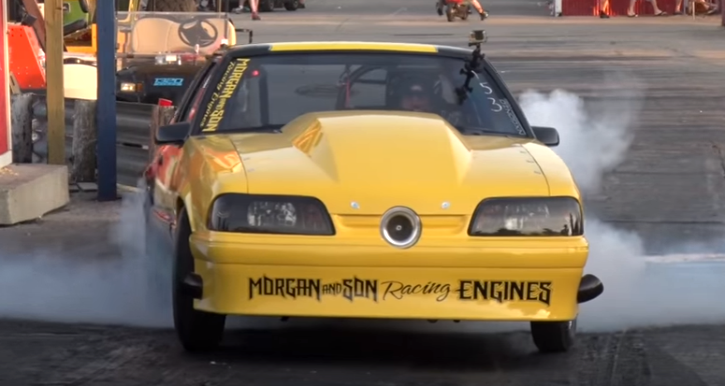 Mean Fox Body Mustang Keeps It Gangsta!
Team Boosted GT and Cody the owner of this sinister Turbocharged Fox Body are no rookies at No Prep drag racing. These boys went from Texas all the way to Chi town to win the crowd (and the race) by totally dominating the Gangster Class at the King of the Streets drag racing event.
Cody's Fox Body Mustang sports a Morgan & Son Racing Engines built small block Ford motor boosted with a massive turbocharger and according to the Gangster Class rules runs on 26″ tall tires and stock front suspension. Seems like the set up works pretty good and the boys traveled over 1000 miles for a reason.
Check out the 1320 video to see this Texas Mustang killing it at Great Lakes Dragaway. Watch, Enjoy & Share!