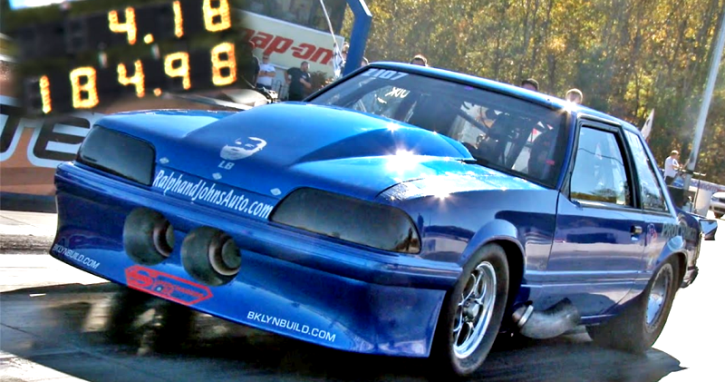 Mustang Mike's Fox Body at Lights Out 7!
If you follow closely the drag racing events you know that there are plenty of nasty fire breathing machines at the baddest small tire race in the world, but the set up of this Fox Body Mustang is just out of this world.
Mustang Mike's monster packs a huge 670 cubic inch V8 motor equipped with a pair of F1X Superchargers sticking out of the grill to push over 3200 horse power…totally sick right?
Check out the 1320video to see this beast at Lights Out 7. Watch, Enjoy & Share!