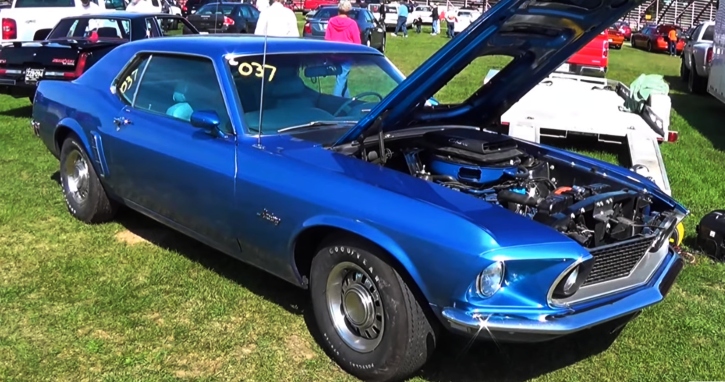 Here is another epic race from the 25th Annual Pure Stock Drags event at the Mid-Michigan Motorplex. This time we have a 1969 Ford Mustang Coupe fitted with the mighty 428 Cobra Jet V8 engine paired with C6 Automatic transmission lining up against a 1969 Chevy Chevelle SS powered by the potent 396 L78 engine linked to Muncie 4-speed.
While the Chevy has more horsepower the Mustang weighs 500lbs less, so it is a very interesting 1/4 mile race. Check out the RoadTestTV video to see the Ford 428 Cobra Jet Vs Chevy 396 L78 drag race, and share your thoughts in the comments.
Did You See Rick McElheran's 861 Horsepower Ford Mustang 427 FE?