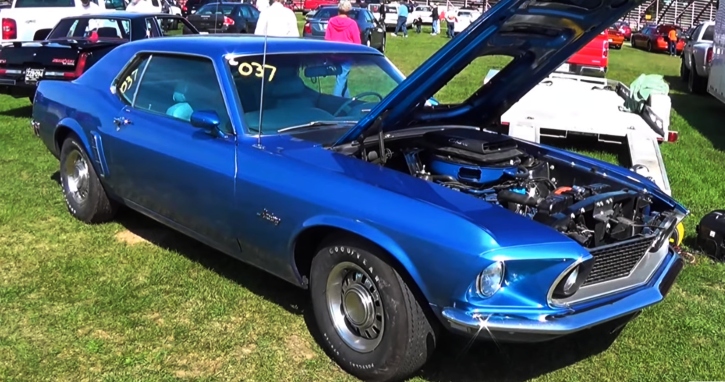 Here is another epic race from the 25th Annual Pure Stock Drags event at the Mid-Michigan Motorplex. This time we have a 1969 Ford Mustang Coupe fitted with the mighty 428 Cobra Jet V8 engine paired with C6 Automatic transmission lining up against a 1969 Chevy Chevelle SS powered by the potent 396 L78 engine linked to Muncie 4-speed. While the Chevy has more horsepower the Mustang weighs 500lbs less, so it is a very interesting 1/4 mile race.
Check out the RoadTestTV video to see the Ford 428 CJ Vs Chevy 396 L78 drag race!
---
Did You See Rick McElheran's 861 Horsepower Ford Mustang 427 FE? 
---
---

---