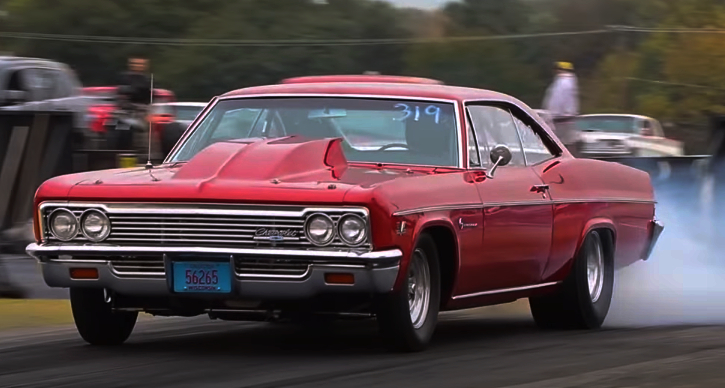 Awesome 1966 Chevy Impala at Byron Dragway!
This Chevrolet Impala not only does some massive wheelstands, but it has a cool story as well. The owner Eric Grace acquired this beauty back in the 80's at the age of sixteen and used is as a daily driver. Originally this Chevy was powered by a 396 Big Block, which Eric still has stored.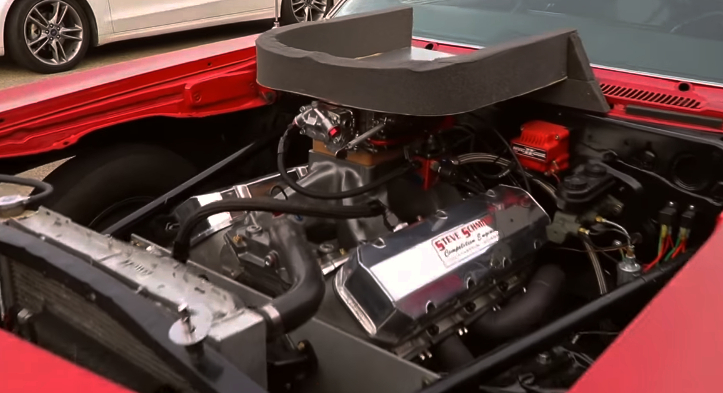 Since he started drag racing his 1966 Chevy Impala sports a monstrous Steve Schmidt built 622 cubic inch V8 powerplant. Apart of the engine this muscle car is mostly stock and street legal, but that does not mean it can't run the 1/4 mile in 8 seconds launching with a 300 ft wheelstand.
Play my man James Hrovat's video to see the 1966 Impala drag racing at Byron.
---
Did You See Donnie Edmonds' 9-Sec All Motor Chevy Chevelle Video?
---
---

---