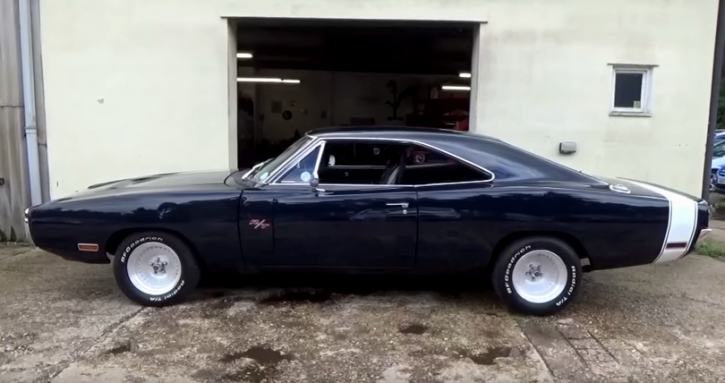 1970 Charger Built to Terrorize the Streets!
The old school Dodge Chargers have the mean American muscle look even when stock and that's why those Mopars are some of the most iconic muscle cars of all times. This 1970 Dodge Charger R/T previously owned by the San Diego Chargers' former player John Carney and currently part of a private classic car collection in UK is not only intimidating, but packed with all performance options you could order back in the day. Under the hood this Dark Blue 1970 Charger is fitted with well massaged 440 V8 attached to a 4-speed with Dana 60 rear end.
See the video brought to you by Rare Performance Motors. Watch, Enjoy & Share!
Also on Hot Cars: Plum Crazy 1970 Dodge Charger Restored to Perfection