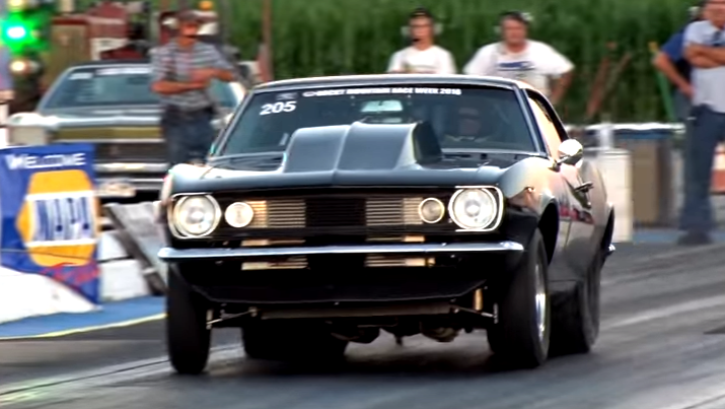 Brutal Twin Turbo Camaro at Rocky Mountain!
All black, with huge cowl induction hood and fat Hoosier's at the back this Twin Turbocharged 1st generation Camaro looks as scary as it gets making it clear it is all business. John Wischmann showed up at Rocky Mountain Race Week aiming for 7 second 1/4 mile passes at every single track. Check out the 1320video to find out whether John managed to achieve his goal drag racing in his super mean Twin Turbo Big Block powered Chevy Camaro.
Watch, Enjoy & Share!
More Drag Racing on Hot Cars: 1300hp Turbo Camaro at Street Car Takeover