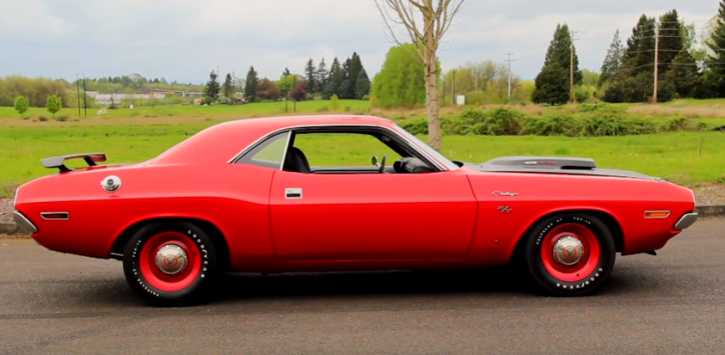 Remarkable 1970 Dodge HEMI Challenger R/T!
If you are well familiarized with old school Mopars when you look at this beautiful 1970 Dodge Challenger you can tell someone ordered it to race it back in the day. Aggressive Bright Red and Black paint scheme, 15-inch steel wheels, no stripes and not much options included to reduce weight and make it faster.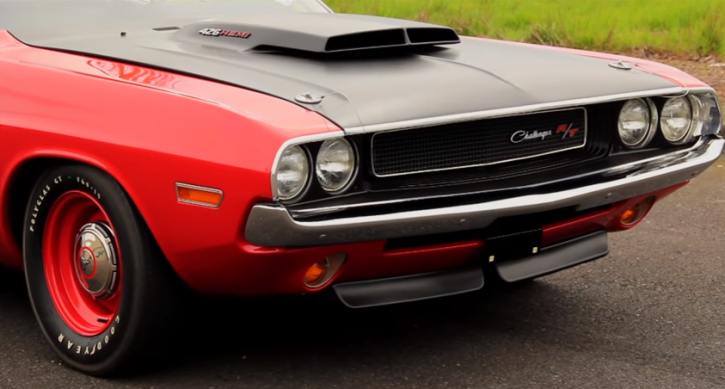 What makes this Bright Red 1970 Challenger R/T so special is one single item. It is one of 150 R/T Challengers ordered with the Mighty 426 HEMI motor in 1970, but the rarest thing about it is the Black fiberglass N94 hood, which you normally see on a T/A Challengers. No one can tell you what is the reason to have it, but one thing is confirmed this is 1 of the only 4 Dodge Challenger R/T muscle cars produced in 1970 with N94 hood.
Watch the video for the full story of this remarkable Mopar told by Kevin Oeste.
---
Did You See Clint Brunner's Authentic LO23 Dodge HEMI Dart Story?
---