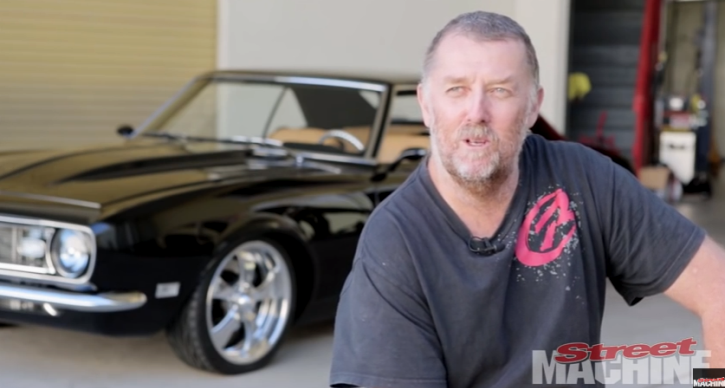 Smokin' Hot Custom Built 1968 Camaro!
Born and raised in Australia Steve Hope is a hard core American muscle car enthusiast and like many others of his blood type he is in love with the 1st generation Camaros. About six years ago Steve acquires one of these bow ties and the project begins.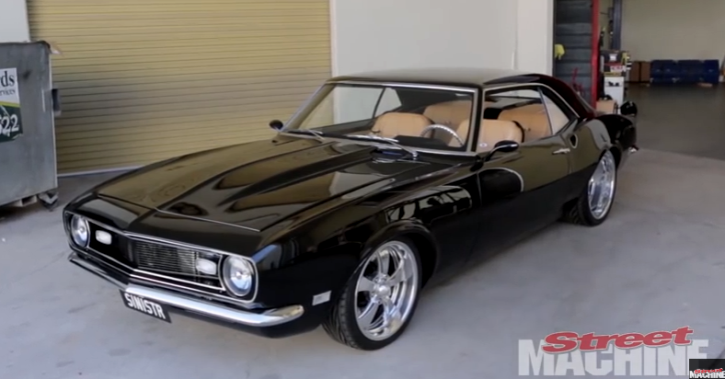 Today Steve owns a highly modified Twin Turbo 1968 Chevrolet Camaro a.k.a "Sinistr" that literally stops traffic. The immaculate F-body is sprayed with show quality Black paint, slightly lowered and rides on wicked chrome wheels that fit just right.

On the inside the "Sinistr" 1968 Camaro looks as fabulous as the exterior and it feels like a top notch hot rod should. So far so good, but wait until you look under the hood. Steve's fully custom built Chevy Camaro packs a detailed to perfection Nelson Racing Engines built 406 small bock V8 boosted with a pair of turbos to produce nearly 1500 horses.
See the video or read the in the build story at StreetMachine.com.au Watch, Enjoy & Share!
Killer 1968 Camaro Restomod by Heidts Automotive