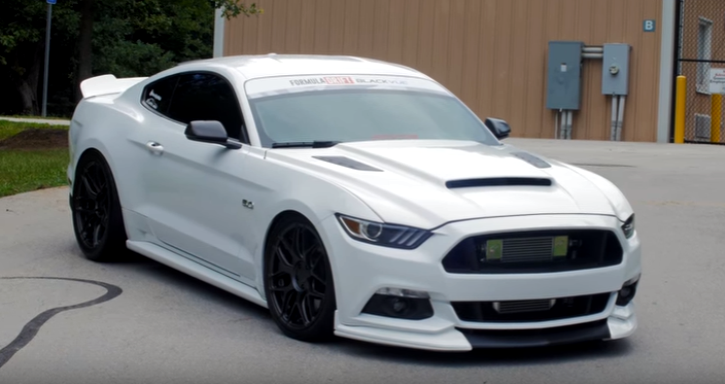 Highly Modified Mustang GT S550 Review!
As the modern S550 Mustangs are top notch in every aspect right out of the box when properly customized these ponies become show stoppers. That's the case with George's fully custom 2015 Mustang GT a.k.a "Nemesis 5.0" and when I say fully custom I mean it.
The intimidating exterior is a combination of Cervini and American Muscle MMD body mods, awesome custom Black wheels and Eibach Sportline springs. Inside this White S550 Mustang is completely redone and probably looks better than any stock Ford interior. Under the Cervini hood the "Nemesis 5.0" 2015 Mustang GT hides a Procharged Coyote V8 motor kicking in 640 horses to the wheels.
See the full video review brought to you by "ThatDudeinBlue". Watch, Enjoy & Share!
Highly Modified 763hp Mustang GT Sleeper