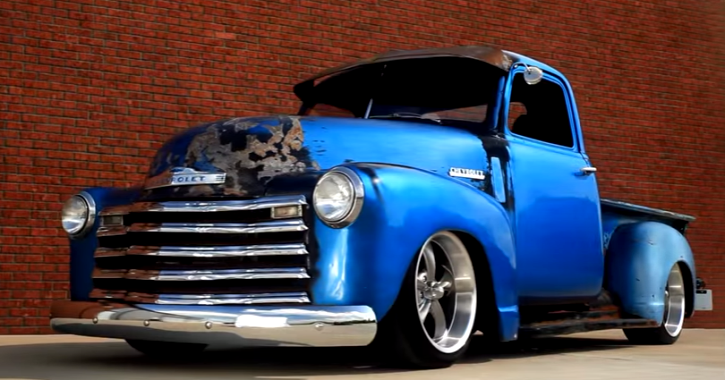 Custom Built 1950 Chevy Truck "Honky Tonk"
Those of you who love nicely done old school custom trucks will definitely appreciate this short bed Chevrolet 3100, because this hot rod is a true work of art. The body looks fabulous coated in Metallic Blue with Patina Fade and slammed down to the ground riding on a S10 chassis and spinning shiny 5-spoke rims.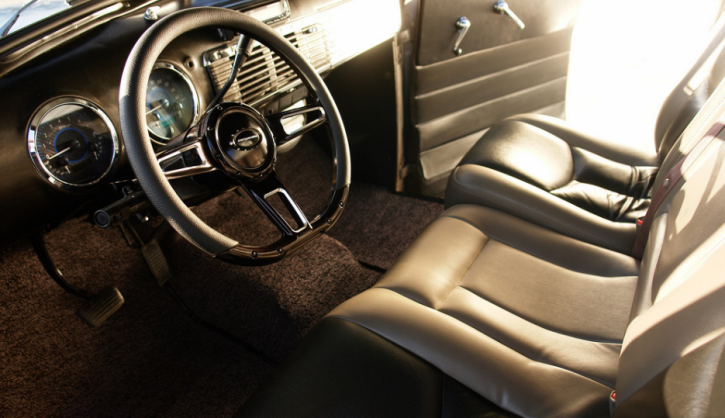 The unique custom interior is as clean as it gets nicely blending classic style with modern design to provide a great experience when rolling down the street in this 1950 Chevrolet truck. The high end leather seats are complemented by Billet steering wheel and carbon fiber Dakota Digital instruments. The bed is detailed to perfection as well but the beauty is not everything.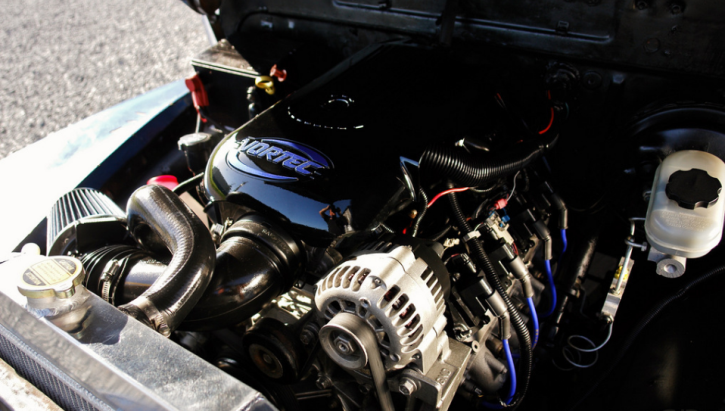 The "Honky Tonk" Chevy 3100 Patina truck packs a new generation fuel injected 5.3 liter LS engine producing plenty of power sent trough a 4L60E overdrive tranny. To keep the horses under control this 1950 Chevy truck has power brakes and power steering for easy handling.
See the video brought to you by Hot Rod Dirtys for more on this masterpiece. Watch, Enjoy & Share!
Custom Built Chevy 3100 Truck on Hot Cars