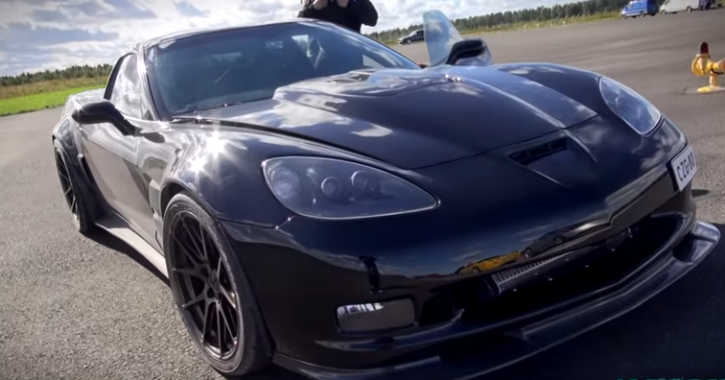 1500hp Chevrolet Corvette at the Track!
Powered by a Twin Turbocharged V8 motor this highly modified C6 Corvette showed up over 1500 horsepower at the dyno and although it has been de-tuned to about 1000hp this is one of baddest Corvettes we have seen lately. 1000 horses is still plenty of power allowing it to fly down the track with over 200mph. Watch the Jamboolio's video to see this outrageous American sports car doing few test runs at the Lappeenranta Airport in Finland.
Watch, Enjoy & Share!
Evil Procharged Nitrous Fed C6 Corvette
[sdonations]1[/sdonations]