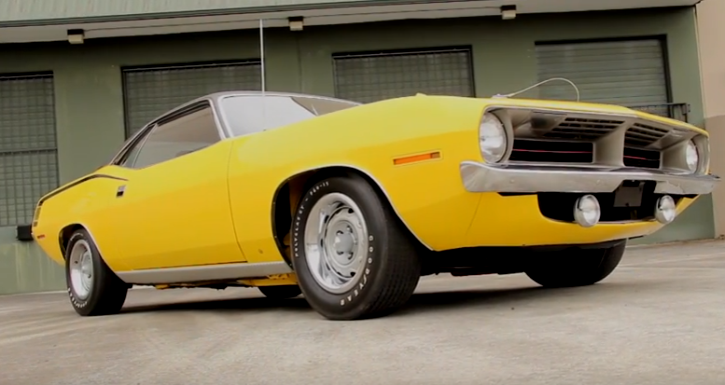 Unique Lemon Twist 1970 HEMI Cuda!
You all know that the HEMI powered Cudas are true legends in the muscle car world and some of the most iconic Plymouth cars ever built. While the convertibles are the most collectible nowadays the hard tops are known as screaming performers and were often seen at the drag strips back in the day as well as they are now.
This Lemon Twist 1970 Plymouth HEMI Cuda is very unique in terms of options and as any other muscle car from the Brothers Collection has its own story. See the video to learn all about it from Kevin Oeste and don't forget to share with your Mopar friends.
[sdonations]1[/sdonations]