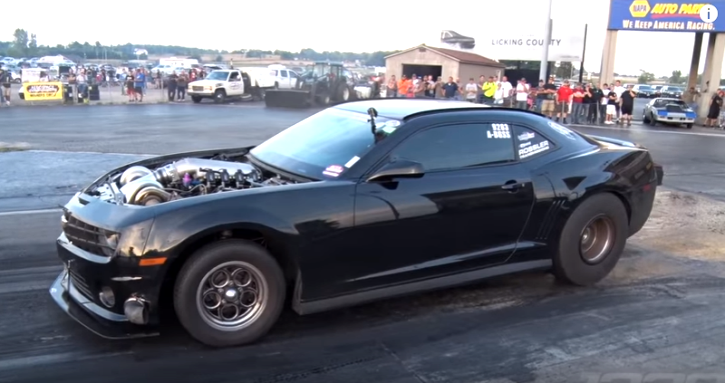 Gen 5 Camaro Dominates Super Street Class!
Without a doubt this Black beast is one of the nastiest gen 5 Camaros we have seen around and people were totally eye balling it during the drag racing event. Powered by a Steve Morris built 427 LSX engine boosted with a pair of 80mm turbochargers this brutal Chevrolet Camaro pushes 1400 horsepower to the wheels and constantly runs the 1/4 mile for 7 seconds on Drag Radials. One hell of a modern muscle car that totally murdered the competition at the Super Street Class.
Check out the 1320video to see this bow tie in action! Watch, Enjoy & Share!
4-Sec Twin Turbo Gen 5 Camaro on Drag Radials