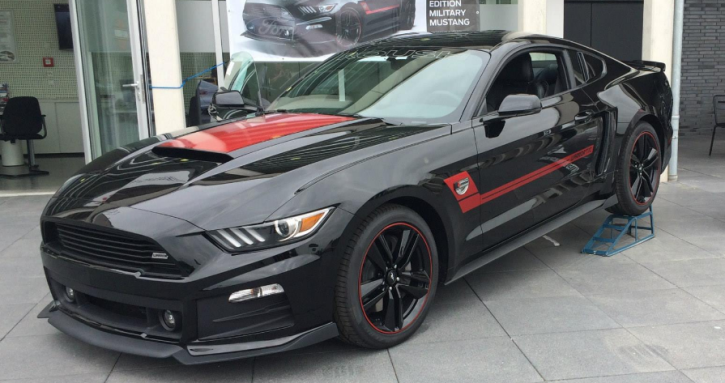 Rare 2016 Roush Mustang Military Edition!
Tom Mikolas is a proud owner of one of the hottest and rarest modern Mustangs we've come across. Out of 44 produced this Black 2016 Ford Mustang Warrior Edition is one of the only 14 muscle cars that has the Roush Stage 3 package. What makes it even more rare is the fact that in order to get one of these special edition 2016 Mustangs you have to be active Military living overseas therefore there are not seen on the streets of U.S. at all.
Lou Costabile caught the owner at the Huntley car show. See the story and don't forget to Share!
2016 Ford Mustang GT