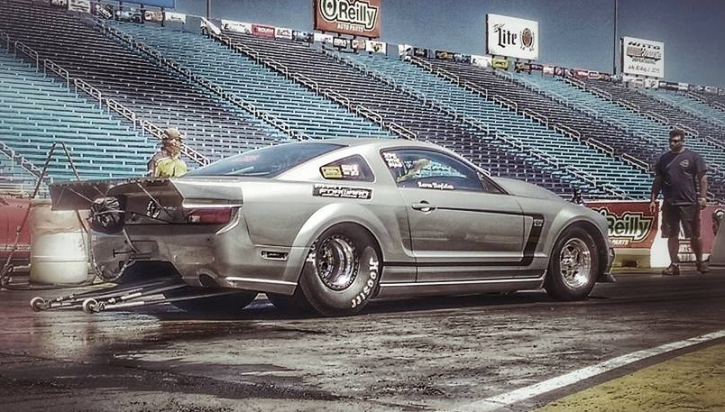 Killer Mustang Built by Fast Forward Race Cars!
The Chitown's King of the Streets drag racing event always attract some of the baddest fire breathing machines from all around the United States to show off their muscle. This menacing Nitrous fed Chevy powered Ford Mustang a.k.a "Crazy Horse" build at the Fast Forward Race Cars shop makes no exception.
In fact this was one of the most terrifying modified Mustangs that showed up at the drag strip. The Crazy Horse Mustang made the crowd go wild by pulling some awesome passes and murdered the competition all the way to the final of the Gangster Class where it faced the Grinch Fox Body.
Check out the 1320video and don't forget to Smack the Share button below!