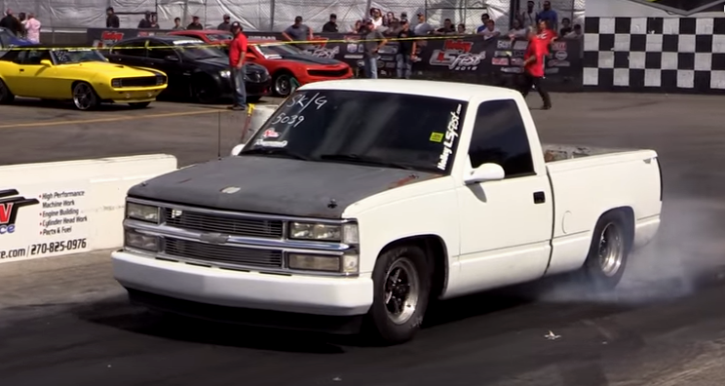 Awesome Chevy Pick Up at 2016 Holley LS Fest!
With a weight of 3800lbs, sporting a 402 cubic inch V8 motor rated at over 800 horsepower running on 15 pounds of boost and paired with a Turbo 400 transmission this turbocharged Chevy truck totally rocks the track during the drag racing event by pulling some single digit passes. BigKleib34 has filmed part of the action at the 2016 Holley LS Fest.
Check out the video and don't forget to Share with Friends!