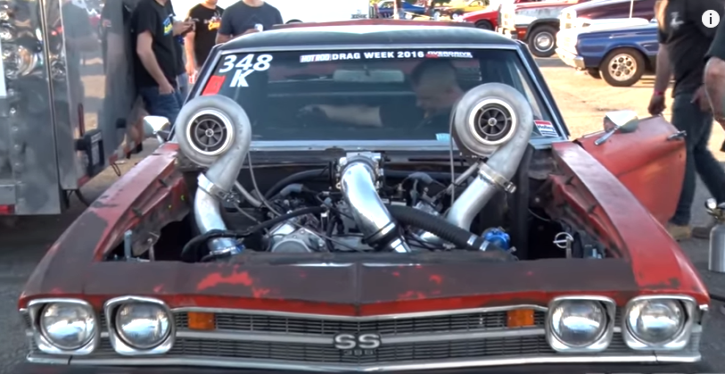 Brutal Twin Turbo Chevelle From Down Under!
It is not a secret that the Australian gear heads have big respect for the old school American muscle cars and they are capable of some totally crazy builds just to be different (and fast of course). This outrageous twin turbo Chevy Chevelle is a perfect example of the above and was one of the sickest fire breathing machines flexing muscle at the Drag Week 2016 event.
As soon as you see the Patina A-body with a pair of 74mm turbos sticking out of the hood your legs start shaking. When you add the huge 540 cubic inch V8 motor you are looking at one hell of a Chevy Chevelle that not only looks intimidating but kicks in 1300 horsepower and runs the 1/4 mile for 8 seconds.
See the 1320video from Drag Week 2016 and don't forget to SMACK THE SHARE BUTTON!
[sdonations]1[/sdonations]