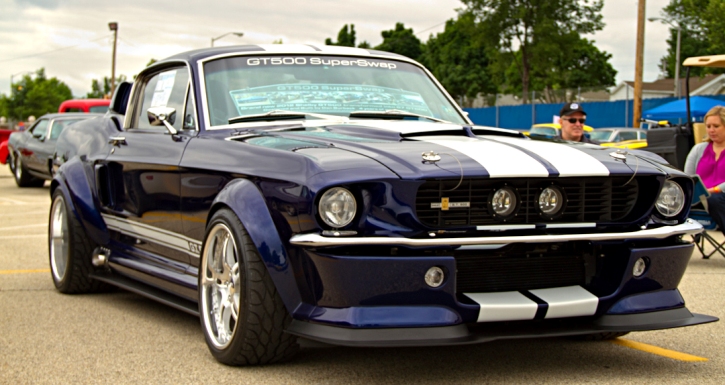 The SuperSwap – 2012 Mustang Transformed Into 1967 Shelby GT500!
Besides being one of a kind build Dan Burback's Mustang GT500 project also requires big ballz. Only few weeks after he acquired his 2012 Ford Mustang Dan already started to work on it in order to make it look like the iconic 1967 Shelby GT500. Dedication, big bucks, countless nights with no sleep and long weekends for about four years was the price Dan paid for this insane build, but he is more than happy with the result.
Check out the short video and if you want to learn more visit: HotRod.com Watch, Enjoy & Share!