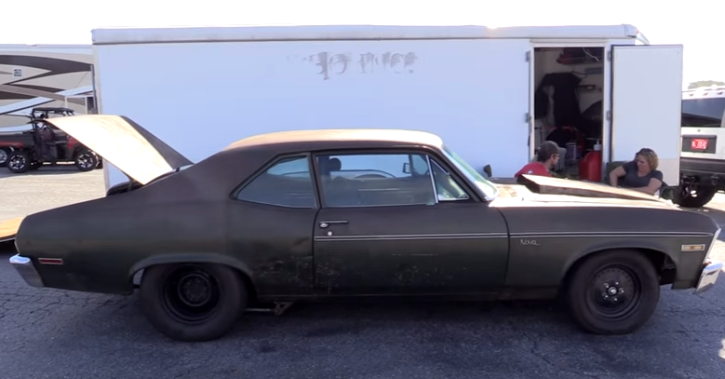 See This Chevy Nova Sleeper Drag Racing!
Old rusty look combined with powerful V8 under the hood this Chevrolet Nova perfectly defines the term Sleeper car. It doesn't look good on the outside, but everything except for the body of this little Chevy is brand new. It has a full interior, it is a 100% street legal car, but at the same time it hides some serious muscle under the hood.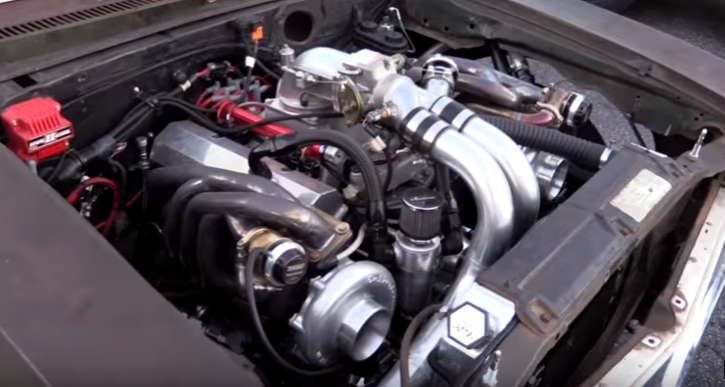 Powered by a 406 cubic inch V8 boosted by a pair of 76mm turbo units this Sleeper Nova pushes way over 800 horses controlled by a Powerglide tranny with 9-inch rear end. Check out the BigKleib34 video to see this bow tie at Street car Takeover.
Watch, Enjoy & Share!
Turbocharged Chevy Nova at Ethanol Nationals
[sdonations]1[/sdonations]