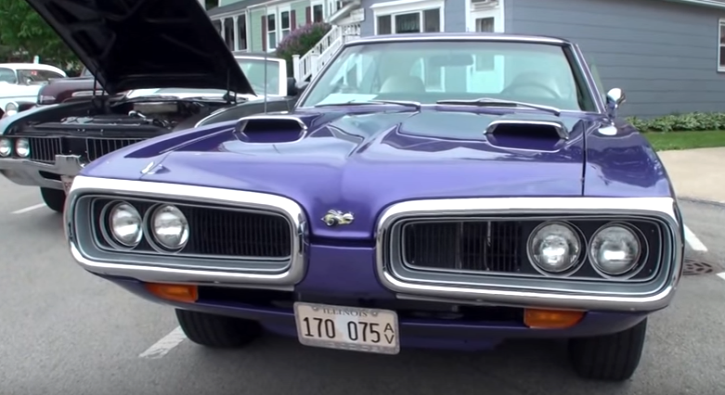 Immaculate 500 Horsepower Dodge Super Bee!
The owner of this iconic Plum Crazy 1970 Dodge Super Bee is a gentleman called Rich Ratkowski who acquired the muscle car back in 1992 with the intention to be his son's high school ride (how cool is that?). Although the young man was extremely happy to drive such a beautiful Mopar, he couldn't afford the gas.
The good thing is that Rich didn't sell the car, but put it in a garage for about 17 years. In 2009 he started the restoration and after 2 years his Plum Crazy Purple 1970 Dodge Super Bee was brought back to its original glory with few mods added including the 440 Stroker motor pushing over 500 horsepower.
Watch my friend Lou's video for the full story of this beautiful Mopar
---
You May Also Like the Panther Pink 1970 Dodge Super Bee Video
---
---

---