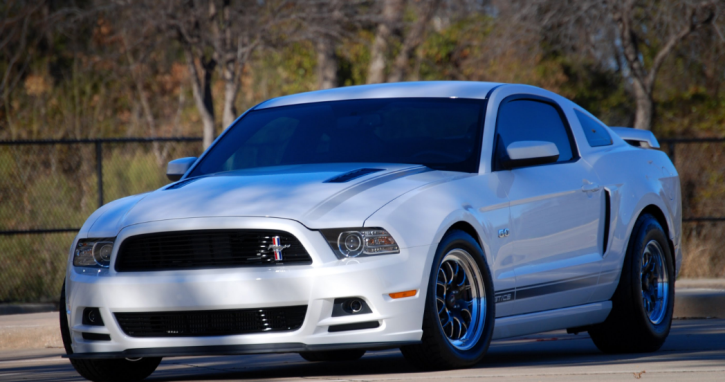 Out In Front Performance Mustang Drag Racing!
The outrageous Out In Front Performance built Ford Mustang GT California Special packs a Hellion twin turbocharged 5.0 Liter Coyote V8 motor producing enormous amount of power. There are plenty of Coyote powered Mustangs seen at the drag strips, but this monster launches with awesome wheelstands every single time and that's how you make the crowd go wild. BigKleib34 has filmed few runs of this Twin Turbo Mustang GT at the Cecil County Dragway.
Check out the video and don't be selfish – Share with Friends!