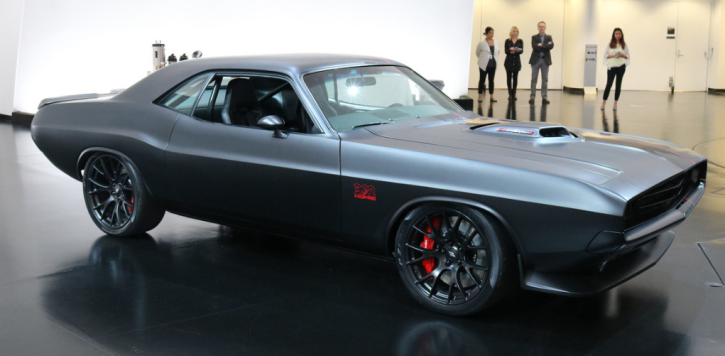 The 1971 Dodge Challenger Concept Car Up Close!
There are many shops that manage to mix classic style with modern performance in truly unique way when building mind blowing Pro Touring muscle cars, but when you have a dedicated team of engineers & designers, large budget and the best parts available on the market miracles happens.
You have probably heard about the new 1971 Shakedown Challenger recently introduced at SEMA 2016. Dodge certainly raised the bar with this Mopar concept car. Do you think the Shakedown Challenger will eventually hit the production line? Check out the detailed video tour of the build brought to you by FCA and let us know!
Also on Hot Cars: High End 1971 Dodge Challenger Pro Street Built 25 Years Ago