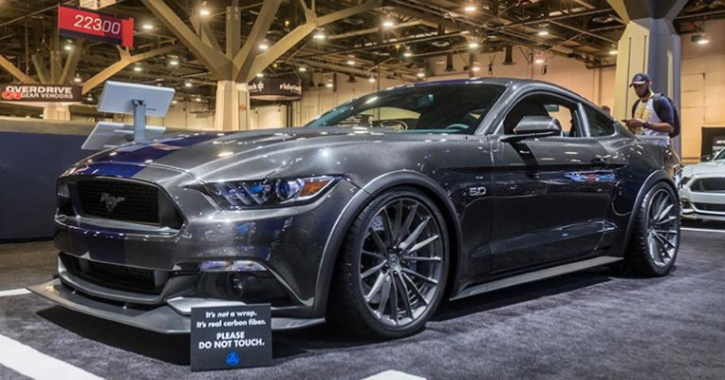 SpeedKore's All Carbon 2017 Mustang in Details!
Speedkore Performance Group introduced few awesome builds at SEMA 2016 and their Carbon Fiber Ford Mustang GT certainly garnered a lot of attention. Just to make it clear this is not a wrap, it is all carbon made custom 2017 Mustang supercar capable of 825 horsepower that weighs approximately 500 pounds less and is priced at $145,000. Speedkore Performance's Design Director Sean Smith shares all details on the build while interviewed by Roman Mica of "The Fast Lane Car"
See the video and don't be selfish – share with friends!