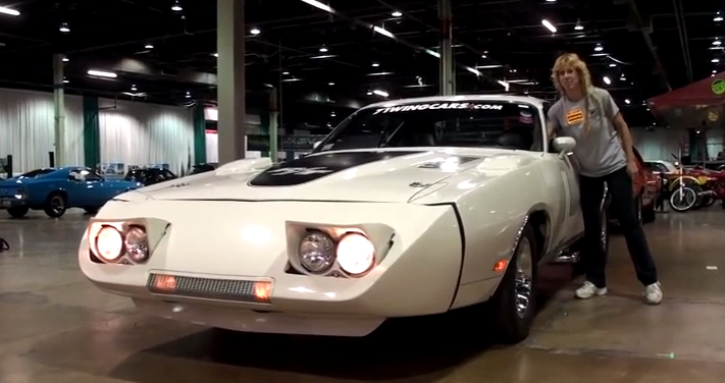 1971 Charger Daytona – Story of the Build!
Being in love with the 1971 Charger, but always thrilled by the winged Dodge muscle cars Gary Beineke acquires a documentation proving that Chrysler were working on a 1971 Dodge Charger Daytona prototype and he sees his dream come true.
Gary and his wife Pam decided to start working on that project right away and in year 2001 their Winged 1971 Charger build is completed. The unique Mopar has a sunroof, functional ramcharger, 472 HEMI Six Pack engine and much more.
See Lou Costabile's video for the whole story of the build and share your thoughts!