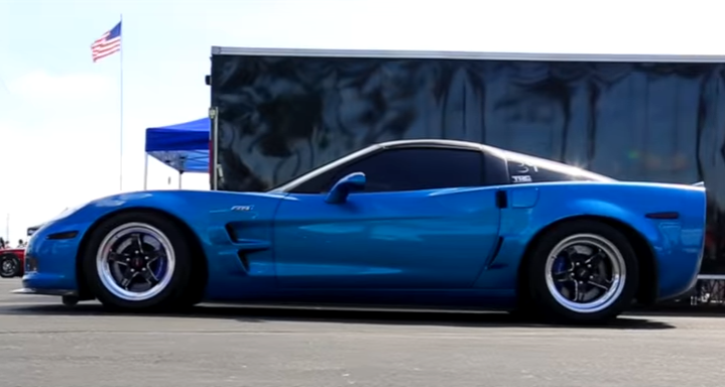 Brutal 820 Horsepower ZR1 Corvette in Action!
From the fine look and supercharged 820hp motor with nasty V8 voice to the mind bending acceleration this C6 Chevrolet Corvette a.k.a "Blue Devil ZR1" is one of the baddest American sports cars we have ever come across. There is just no need to tell you more, simply play the video brought to you by "That Racing Channel" and you will have the pleasure seeing this insane Corvette on the dyno, at the strip and on the streets.
Watch, Enjoy & Share!
1500hp C6 Chevrolet Corvette in Action